Regular price
Glow Active
---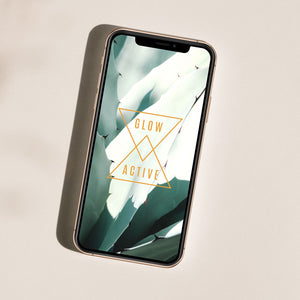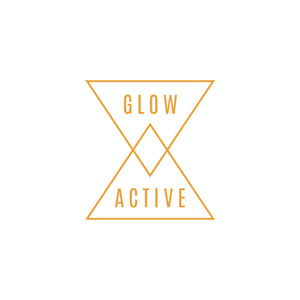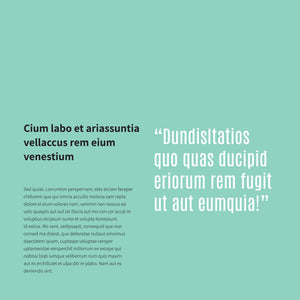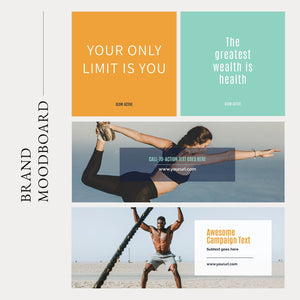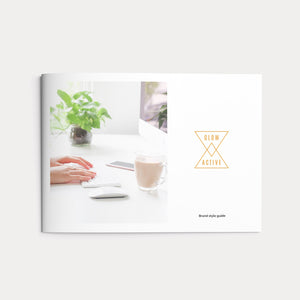 Regular price
Glow Active
---
Perfect for:
Gym
Personal Trainer
Fitness Business
Our collection of branding kits are one-of-a-kind designs and are not re-sold. 

First come, first serve. 

After purchasing a kit, you will receive a briefing form. The form will ask you a list of questions for us to get started on customising your logo.
Payment Plans Available
2 Monthly Payments of $775.
Please contact us for more details via our contact page.
Here's What You'll Get:
LOGO DESIGN
You'll get a customised logo by providing your brand name and preferred logo colour so you can be unique and recognisable in your market place.
Please stick to the same amount of words as per the design to achieve the best results.
SIGNATURE COLOR PALETTE & FONTS
You'll get a signature colour palette so you can easily create graphics after you launch and know the exact colours to use so you can have consistent branding across all your marketing. And also knowing which fonts to use in your branded marketing material is one less thing you have to think about and ensures brand consistency! 
If you already have a signature colour palette you want to stick too, no problems! Let us know your brand colours and we'll update the graphics to those colours.
SUITE OF LOGO FILES
You'll receive a suite of logo files in various file formats (.jpeg, .png and .eps) so that you can use your logo on any marketing material and also send the right file type to external suppliers.
BRAND MOOD BOARD
Think of this mood board as your 'Signature Brand Direction' so you can see how your brand comes to life.
BRAND GUIDELINES
You'll get a set of brand guidelines so you can maintain your brand with ease and know your brand will be consistent across all your marketing; not only once you launch but you will be able to easily hand it over to other team members to create on-brand content.
BUSINESS CARD TEMPLATE & ARTWORK FILES
And lastly, you'll get a branded business card design ready to send to print and also the template files so you can change the details in case they ever change!
Find out more on How It Works or on our FAQs page.
Prices include GST.